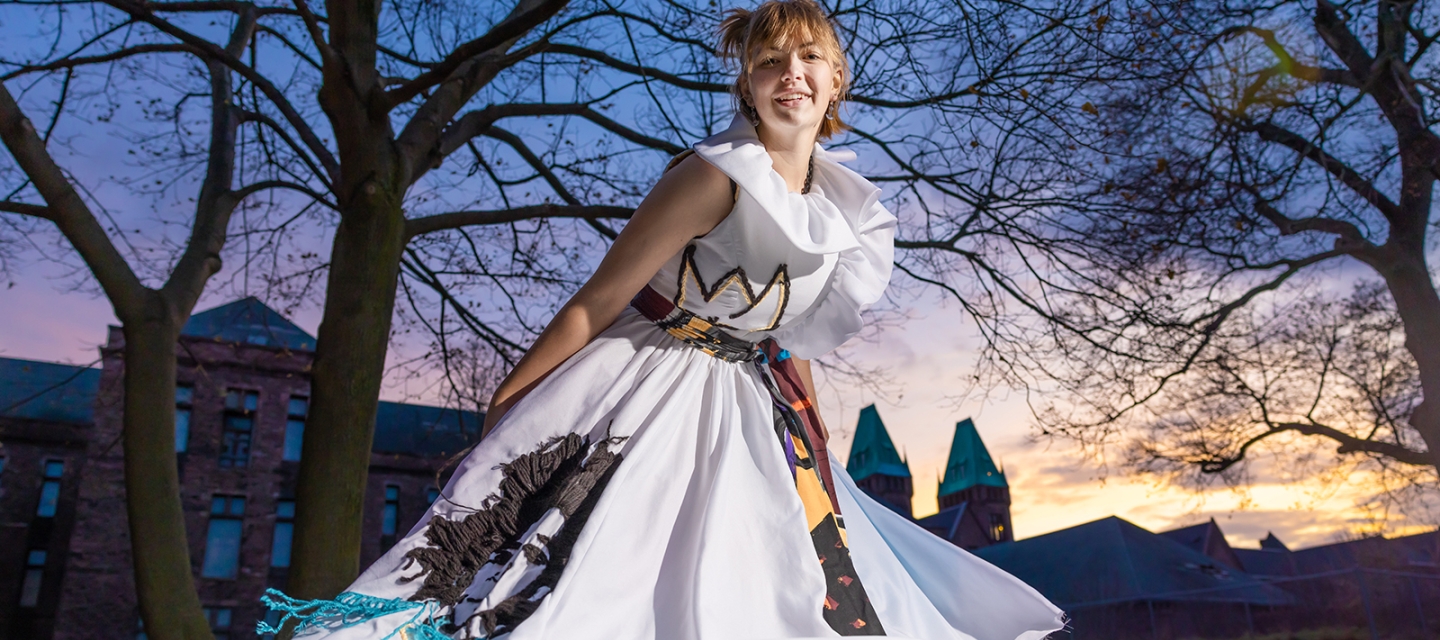 Fashion, Textile, and Technology
The fashion and textile technology program at Buffalo State is the only baccalaureate program in Western New York that offers a variety of career preparation options for the multifaceted, global fashion industry.
Students Who Soar: John Wesh
After Graduation
Our graduates secure positions in the fashion industry such as technicians in testing labs to set safety and performance standards, CAD (print, weave, knit, technical, or fashion graphic) apparel designers, trend and design specialists, private label costing and sourcing, CAM production, stylists, colorists, entrepreneurs, fashion/visual merchandisers, merchandiser representatives, fashion journalists, logistics specialists, U.S. customs agents, and theater costuming.
Graduates have been employed by most major apparel and textile companies, including, but not limited to, Abercrombie & Fitch, Calvin Klein, Dior, Ralph Lauren, Macy's, Fisher-Price, New Era, Tommy Hilfiger, and Victoria's Secret.
Our Mission
The mission of the Fashion and Textile Technology (FTT) Department is to educate emerging professionals to develop creativity, leadership, social responsibility, and global awareness to meet challenges in today's fashion business through teaching, research, and experiential learning programs. FTT graduates value sustainable and ethical choices, appreciate cultural diversity, and are also well versed in the complexities of the technological environment.